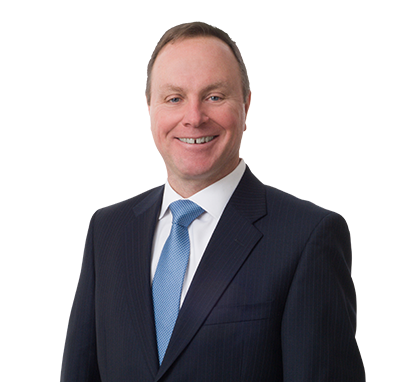 Robert H. Summers, Jr. is a partner in the firm's Chicago office, a member of the Executive Committee and is the chair of the Professional Liability practice group. Bob focuses his practice on civil litigation, with an emphasis on professional liability including medical malpractice, dental malpractice and attorney malpractice.
Bob represents hospitals, health systems and individual practitioners in complex matters relating to a wide range of medical specialties including, general surgery, neurosurgery, orthopedics, cardiology, cardiovascular surgery, emergency medicine, psychiatry, radiology, internal medicine and obstetrics, as well as oral surgeons and dentists.
In addition, Bob has over 25 years of experience working with both individuals and organizations in a variety of industries including, professional negligence, product liability, construction, toxic tort and aviation, to analyze cases and develop compelling defense strategies.
Bob frequently presents at Chicago-area hospitals on topics relating to medical malpractice and has been an invited speaker at the National Conference on Advances in Emergency Medicine. He is a member of several professional development organizations including, the American Bar Association, Chicago Bar Association, Defense Research Institute (DRI) and the Illinois State Bar Association.
Education
The John Marshall Law School, J.D.
University of Illinois Urbana-Champaign, B.A.
Bar Admissions
Court Admissions
Supreme Court of Illinois
U.S. District Court, Northern District of Illinois
U.S. District Court, Eastern District of Arkansas
U.S. District Court, Western District of Arkansas
Distinctions
AV Preeminent Peer Review Rating (Martindale-Hubbell)
Leading Lawyer- Medical Malpractice Defense, Professional Malpractice Defense (Law Bulletin Publishing Company)
Judicial Estoppel: A Lethal Defense
Bob Summers
A good defense lawyer is always on the look out for an extra tool to place in his or her tool kit for getting a case dismissed with prejudice in a straightforward fashion with little expense to the client. The problem is that most defense lawyers are so entrenched in the merits of the case that...