About Us
Diversity & Inclusion
At Cassiday Schade, diversity is more than just a statement, it's a priority. Our firm is committed to promoting equal opportunities, fostering a respectful and professional workplace culture, and encouraging growth potential for all. By embracing diversity, we are able to better serve our clients and maintain the highest legal standards. Cassiday's Diversity and Inclusion Committee identifies opportunities to expand the presence and visibility of women, persons of color, and minority groups at the Firm through client-focused and community events. The committee also collaborates with the Hiring Committee, to focus on recruitment, retention and professional development of diverse attorneys and litigators.

Diversity and Inclusion Internship Program
Cassiday Schade LLP has a full-year (summer and school year) internship program for Diverse and Inclusive rising 3L students from Chicago-area law schools. Our legal Interns can expect to devote part of their time to billable, legal work and the other half to training and firsthand litigation experience and mentorship by shadowing court appearances, depositions, client and expert meetings, conferences and trials. Cassiday Schade believes there is no substitute for hands-on training and experience. Our goal is for students who successfully complete the internship to pass the Bar Exam and join Cassiday as a first-year associate. The Diversity and Inclusion Internship Program is open to students who identify and self-report as diverse and/or inclusive.
Diversity Committee Contacts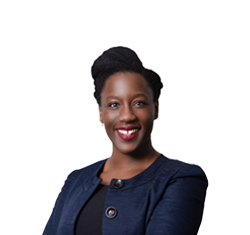 Jayne Ethel Bart-Plange- Committee Chair
jbart-plange@cassiday.com (312) 444-1680

Michael Hennig- Internship Advisor
Women's Leadership Committee
Cassiday Schade is dedicated to the support and development of our female attorneys. The Women's Leadership Committee aims to provide professional development tools and opportunities through regular meetings and events designed to build and strengthen relationships with clients and colleagues within the firm.
Women's Leadership Committee Contact