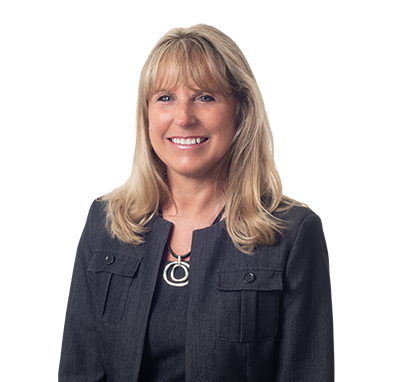 Constance R. O'Neill is a partner in the firm's Chicago office. She brings a commitment to advocacy to each of her cases, understands that each case is important and works diligently to address client needs and concerns. Connie concentrates her practice in civil litigation with an emphasis in nursing home litigation, medical malpractice, construction litigation and general negligence litigation.
Connie has extensive experience in nursing home litigation, which is widely recognized as one of the fastest-growing areas of health care litigation. Nursing home providers and its staff face unprecedented challenges as nursing home litigation increases nationwide. She recognizes that an allegation of professional wrongdoing not only has significant financial impact, but also involves serious potential risk to the organization's reputation. Connie has experience defending long-term care facilities, assisted living facilities, hospice agencies, and home health agencies faced with allegations of neglect, abuse (sexual or physical), negligent care and inadequate security. She is educated in all applicable state and federal rules and regulations regarding long-term care.
Connie has served as both first and second chair in numerous medical malpractice and general liability trials. She has invaluable experience in medical malpractice cases at trial involving a variety of medical specialties including emergency medicine, urology, pulmonology, radiology, vascular surgery, general surgery, family practice and nursing care. She has experience defending medical practitioners in other specialties and health care institutions in cases that were resolved prior to trial. In addition, she has a broad range defending general contractors, construction managers, owners, developers, engineers, architects and various trade contractors in construction accident litigation. Connie has handled many institutional, commercial, governmental and residential projects.
Connie is involved in all aspects of case handling from discovery through trial. She has been instrumental in determining what case is ripe for trial versus a case in which settlement will best serve the client's interest. Her experience in complex litigation for over 31 years, gives her the perspective to determine what settlement amount is reasonable and beneficial to the client based upon the particular nuances of the case. She has obtained settlements for her clients which range from nominal amounts to the settlement of multi-million dollar cases, all to the satisfaction of her clients.
Connie has supplemented her trial practice by co-authoring various articles including "Expert Evidence" for the Illinois Institute of Continuing Legal Education, 1989 (supplement 1992), and "Apparent Agency: How Can Hospitals Combat the Appearance?" Journal of American Records Association, May, 1988.
Education
Chicago-Kent College of Law, J.D.
University of Illinois Urbana-Champaign, B.S.
Bar Admissions
Court Admissions
Supreme Court of Illinois
U.S. District Court, Northern District of Illinois
Distinctions
AV Preeminent Peer Review Rating (Martindale-Hubbell)
Leading Lawyer