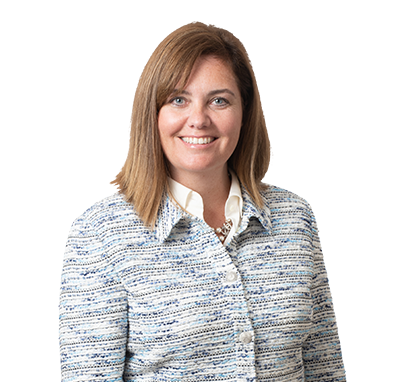 Stephanie Rachford Stomberg is a partner in the firm's Chicago office and former chair of the Hiring Committee. Stephanie has over 25 years of jury trial, litigation and client advisory experience. She has litigated commercial, professional liability, product liability, toxic tort, medical malpractice and general liability claims for national and international companies as well as individual clients. Stephanie has tried cases in state and federal courts in Illinois, Indiana and Iowa, including cases involving claims of catastrophic injuries and major property claims. She has represented clients in mediation and settlement proceedings and regularly advises clients regarding business strategy and crisis management.
Stephanie's toxic tort practice includes litigating claims involving asbestos, petroleum products, hydrochloric acid, benzene, ethylene oxide, vinyl chloride, manganese, nickel and chromium as well as silicates. She has also defended underground storage tank litigation and other cases involving alleged ground and water contamination.
In addition, Stephanie has defended patent infringement litigation, medical and legal malpractice, professional and general liability claims including retail related claims. Her clients have included international oil companies, chemical manufacturers, producers, multinational agricultural companies, large national retail chains, attorneys, hospitals, doctors and other health care professionals, veterinarians, realtors, home inspectors, home preservationists and other professionals.
Stephanie's practice includes not only the litigation of active lawsuits, but monitoring litigation for nationwide corporations, advising corporations on risk reduction and coordinating the nationwide defense strategy for corporations facing toxic tort, product liability, medical malpractice and commercial issues. In addition to being admitted to practice in the Supreme Court of Illinois and the U.S. District Court for the Northern District of Illinois, she is admitted to other numerous other jurisdictions via pro hac vice.
Stephanie frequently presents at mock depositions, mock trials and lectures on deposition technique and preparation. She is a member of several professional organizations including: the American Bar Association, Chicago Bar Association, Illinois Bar Association, and the Defense Research Institute (DRI). Stephanie is a MENSA member and active leader in her community. She is a former Vice Chair and Board Member for the Theatre of Western Springs, and Board Member and past Board Chair of the Ray Graham Association.
Education
Loyola University Chicago, J.D.
Purdue University, B.A.
Bar Admissions
Court Admissions
Supreme Court of Illinois
U.S. District Court, Northern District of Illinois
Distinctions
Leading Lawyer (2013- Present)- Products Liability Defense, Toxic Torts Defense (Law Bulletin Publishing Company)
MENSA Member